Zaha Hadid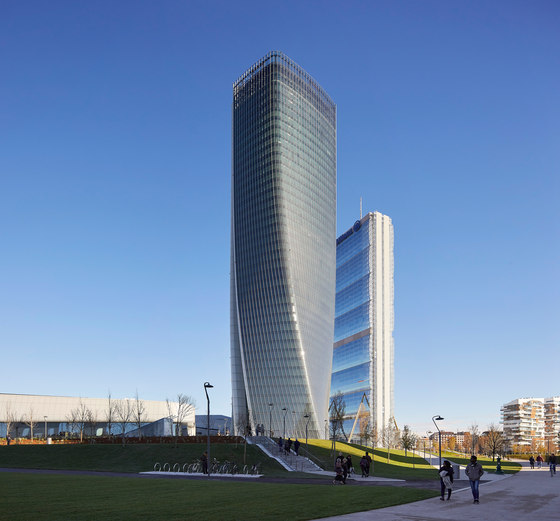 Zaha Hadid was an Iraqi-born British architect who was the first woman to win the Pritzker Award in 2004. You can learn more about the Pritzker award, the most prestigious award in the architectural community. Hadid was born in 1950 to an upper-middle class Iraqi family in Baghdad, and she subsequently attended boarding schools in both England and Switzerland. Later, Hadid studied mathematics at the American University in Beirut before moving in 1972 to the Architectural Association School of Architecture (AA) in London. Hadid was taught by Rem Koolhaas, Elia Zenghelis, and Bernard Tschumi while at AA, later becoming a partner in 1977 at the Office for Metropolitan Architecture with Zenghelis and Koolhaas.
Hadid went on to design many famous buildings such as the London Aquatics Centre for the 2012 Olympics, Michigan State University's Broad Art Museum, the MAXXI Museum in Rome, and the Guangzhou Opera House and the Beijing Daxing International Airport in China. For her work, she received a litany of awards and recognitions, including the prestigious Pritzker Award in 2004. Hadid designed numerous notable buildings before receiving the award, including the Vitra Fire Station in Weil am Rhein, Germany, the Mind Zone at the Millennium Dome in Greenwich, UK, a ski jump (2002) in Innsbruck, Austria and the Rosenthal Center for Contemporary Art (2003) in Cincinnati, United States.
Hadid faced serious sexism in her career, and she initially disliked the label "woman architect," instead preferring to simply be referred to as an architect. However, as she explained to CNN in 2012, "I used to not like being called a woman architect. I'm an architect, not just a woman architect … Guys used to tap me on the head and say, 'You are okay for a girl.' But I see the incredible amount of need from other women for reassurance that it could be done, so I don't mind that at all." This contextualizes her 2004 Pritzker Award well and demonstrates the importance of the community's first female and first Muslim to summit the highest peak of the profession and win the Pritzker. Hadid passed away in 2016, but her legacy will live on in the myriad of beautiful buildings she left behind.